Senior Manager of Lume Stratiges, Inc.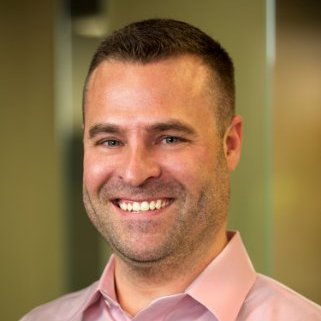 Lume Strategies
Subject matter expert with twenty years of IT industry experience, specializing in network engineering and server administration. As a senior IT manager, I've lead the course of IT outsourcing for Lume Strategies during its previous incarnation Superior IT Innovations, Inc., using my proven leadership, networking and organization skills. My successful history providing exceptional quality IT services to both internal employees and external clients throughout the country can be measured through my results-driven solutions.
A strategic thinker and relationship builder, I enjoy working with organizations and assisting them in utilizing their full technology investment.
Lume Strategies offers IT outsourcing with expert IT consultants and experienced technical staff. We offer a tailored approach, and have developed solutions that provide a seamlessly-integrated service delivery, while helping to steer your business into the future. We stay ahead of the curve when it comes to your technical systems, policies, and processes, which is why we offer consulting-based services to aid employees and customers in the understanding and maintenance of their technological systems.
Onsite Technician/Help Desk Support – We can provide resources directly at your company's location for hardware, network, infrastructure and supported business applications. Whether reached via phone or web, our help desk handles queries over a wide-range of issues.
Deployment Support and Solution Center – Lume's trained specialists assist with or manage office equipment upgrades and rollouts with a range of services. Whether upgrading business software, end user hardware refreshes, or adding RAM storage, our consultants customize your upgrade to help your software function with greatest efficiency.
Consulting – Lume offers Virtual Chief Information Officer and Chief Information Security Officer Services that, regardless of budget, work to maintain the health of your operating system and progress future IT goals, improving processes or providing security suggestions. A virtual CIO serves as an advisor, advancing an organization's real-world business objectives through technical suggestions or budget modifications. Our virtual CISOs bring together your technologies, standards, and guidelines, as well as ensuring that policies such as compliance and risk assessments are stabilized and complete.
Data Back Up and Disaster Recovery- Lume services provide ransomware protection. Our recovery point and time objectives aid in backing up your data every hour throughout the day, providing your business less than an hour of data loss.
Mike Hensley
Lume Strategies, Inc.
Phone: 716.630.2993
Email: hensleym@lumestrategies.com
Website: https://lumestrategies.com/